Navigator Northwest Team
Realtor
---
Navigator Northwest Team
Realtor
Phone:
Phone:

O:

(509) 893-2001

(509) 893-2001

office
Office:
Office:

Keller Williams

799 S. Stevens St.
Spokane, WA 99204
 Trusted Professionals, Exceptional Homes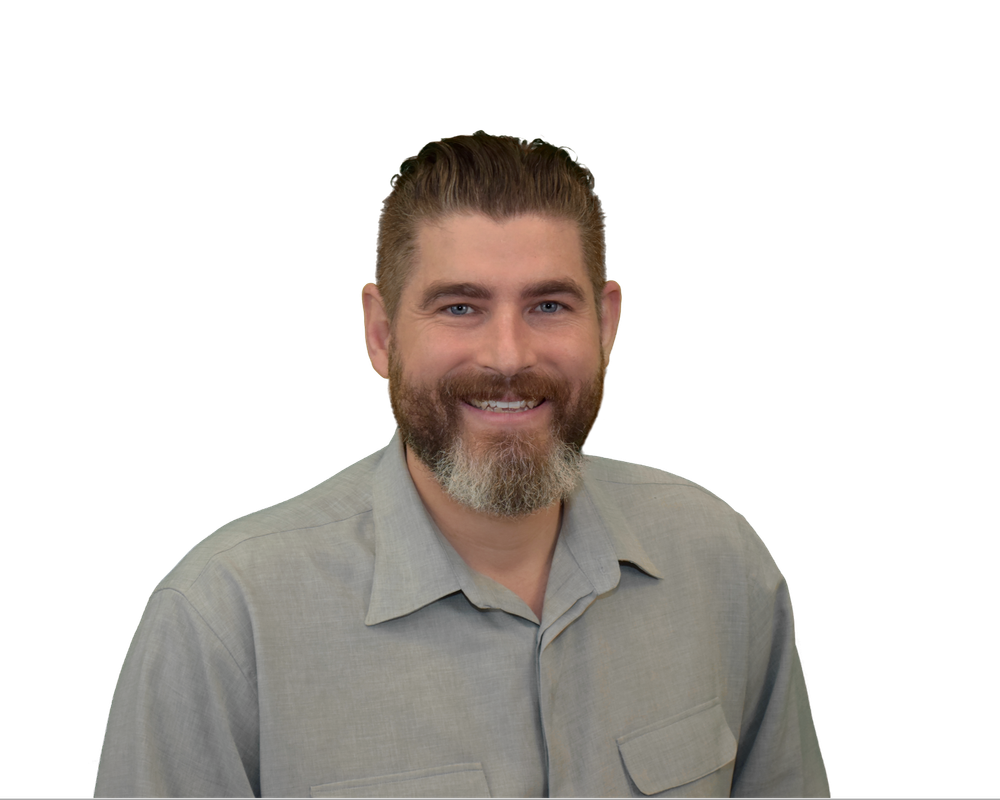 Marc Nilson
    Team Owner/Broker
   (509) 270-0123
   marc@navigatornw.com
Marc Nilson has been working in the Spokane real estate market since 2004 and has helped hundreds of clients buy and sell their homes. He has a passion for real estate, and more than 80% of his business is from referrals from past clients; this is because he treats his clients as a top priority.  Marc is one of Spokane's top selling agents, and he has been recommended by Spokane's Top Realtors by Spokane Coeur d'Alene Living Magazine.
---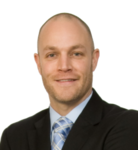 Bryan Swanson
 Broker
 (509) 991-2120
 bryanswanson@kw.com
Bryan has been working in many areas of real estate since 2001.  He earned his degree in Finance and Marketing from Gonzaga University in 2000, and within a year, purchased his first investment property.  Bryan worked as a project manager for Band Construction, Inc. and continued to invest in real estate in Spokane, mainly focusing on the Gonzaga area.  Eventually, his passion for real estate developed into a full-time career as a Realtor.  With his background in construction and investing, helping buyers and sellers achieve their real estate goals was a natural progression. He is a detailed, numbers driven, and analytical Realtor who gets right down to the facts.  Bryan ranks at the very top of sales in Keller Williams Spokane, and he was also named as one of Spokane's Top Realtors by Spokane Coeur d'Alene Living Magazine.
---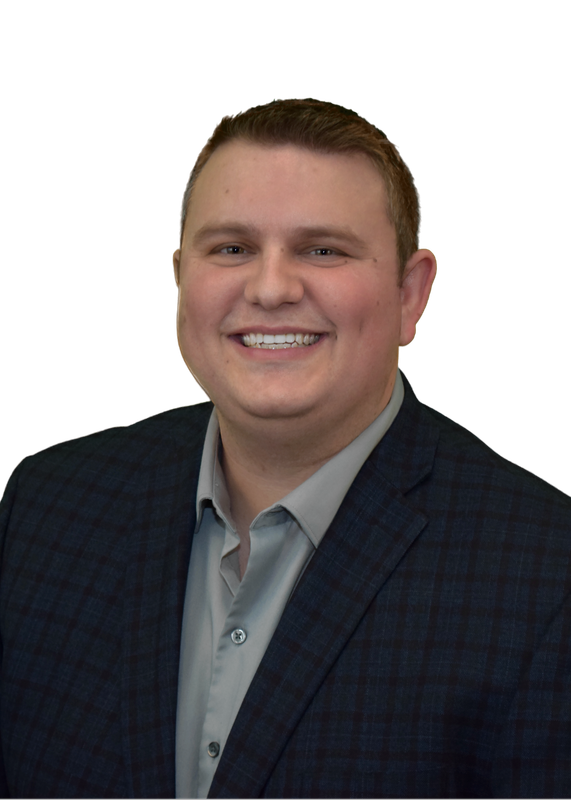 Levi Loetscher
 Broker
 (509) 216-4949
 levi@navigatornw.com
Levi moved to Spokane in 2009, after being born and raised in Lewiston, ID.  Levi brings his past experience in customer service and supervisory roles for large department stores and applies those same organizational and customer service skills to help his clients successfully buy and sell homes. Levi operates with a high level enthusiasm and positive energy which translate to high client satisfaction.  He loves selling homes in the Five Mile area of North Spokane, where he lives with his wife and two children. 
---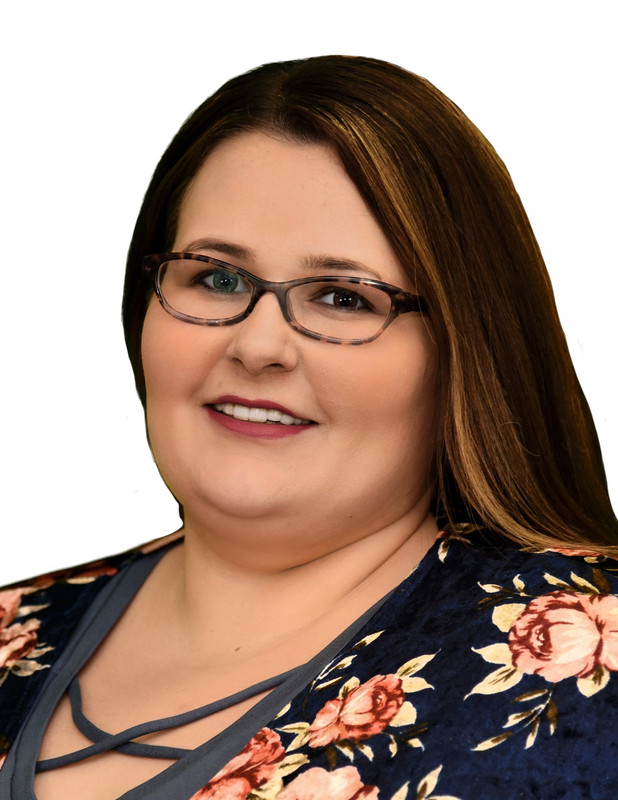 Elizabeth Stuckrath
 Broker
 (509) 847-3844
 elizabeth@navigatornw.com
As a Buyer Specialist, Elizabeth prides herself on getting to know her clients and their individual needs so she can ensure the best home buying experience possible, and she appreciates that Real estate allows her the ability to work directly with people while making one of life's biggest decisions. She understands the importance of finding and choosing the right home and she is available and responsive throughout the whole process so her clients can enjoy this very exciting time.  Elizabeth has three school age children, and her husband is a 5th grade teacher in Spokane Valley, which allows her plenty of availability and a flexible schedule for her clients.
---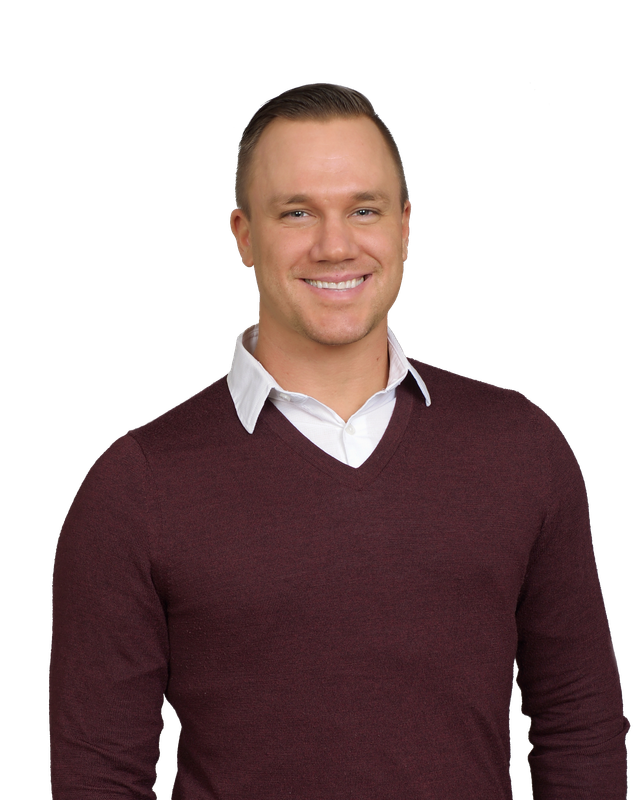 Bryan Davis
 Broker
 (509) 202-6360
  bdavis@navigatornw.com
Bryan Davis is a social person who loves meeting new people and showing them all that Spokane has to offer.  He has lived most of his life throughout the Inland Northwest.  After serving our country for 8 years in the United States Air Force, he is happy to call Spokane his home once again.  His experience in the military has given him an attention to detail and integrity which he brings to his real estate career with zeal. With determined work ethic, strong sense of loyalty, and high standards he strives to bring his best to each and every one of his clients while having fun at the same time.   
---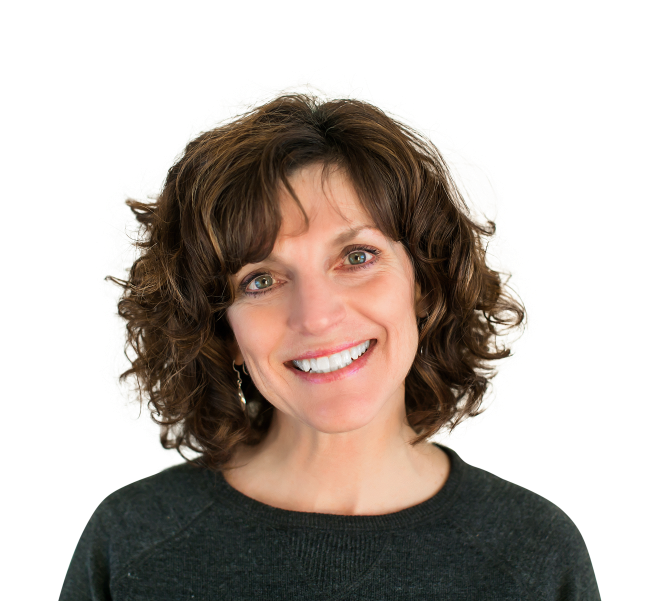 Bobbie Lee Collins
   Broker
  (509) 638-9627
  bobbielee@navigatornw.com
Bobbie Lee is friendly and highly responsive with a go-getter attitude and an energetic personality. 20+ years in healthcare administration has given her a wealth of knowledge and expertise in day to day operations, coaching, leadership, and customer service. She is a USAF Veteran and the mother of two grown children. Dedication to building strong relationships is the foundation of her success and she enjoys guiding her clients through their real estate adventures.
Recommendations
"I had a great experience with the Navigator Northwest team from beginning to end. Bryan Swanson and the entire team provided the best experience I've ever had when buying and selling a home. "
  -Josh Earle, Client
"Jed was amazing. He first came in just to visit the home and give us an idea of what we could do to make the home more sellable and a range of what he might list it for. He was extremely warm, welcoming, and receptive to us. He and his team were always there for us if we had any questions and kept us updated throughout the process. Great communication and really smart about the aesthetics of a home. Would highly recommend to anyone looking to buy or sell a home in the Spokane area!"
  -Amanda Jones, Client
"Marcos is one of the best agents in Spokane. I am in the business and know tons of agents and I am so happy with our decision to work with Marcos. He is so professional, easy going and knowledgeable about this market. He always had our best interest at heart and made it a priority to get us into a house we absolutely love and have no regrets about. He was always available for us and always made us feel like we were his top priority. I would recommend him to any family or friend in a heart beat! Best/easiest process we have been through in our personal real estate experience. Thanks so much Navigator Northwest! "
  -Nick Carlone, Client
"Marc and Amanda along with their teams were very professional with our transaction. Their advice along with recommending 1st class staging resulted in a very quick sale. We really appreciated their help and frequent updates on our sale."
  -Jim Lee, Client
"As a team they were awesome to deal with, and when the chips were down and things were not happening as anticipated with the closing of our new home, they pulled out all the stops to help make sure we were into our house by the time frame we had wanted. From the sale of our home to the purchase of our new home, they were outstanding. Brian sold our house in a timely manner thanks to all of the marketing that they do! Amanda was delightful to work with. Her personality made us feel comfortable and at ease. From start to finish we got what we were looking for, a top notch team of realtors and support staff that made our sale and purchase experience a very good one over all! Thank you team Navigator Northwest! YOU ROCK!"
  -Alice Morse, Client
"They have now helped us sell two houses in less than a week! Professional and detail oriented; really keep you updated on all the processes of selling a home. Would highly recommend!"
  -Amy Bender, Client
"We had an excellent experience with Navigator Northwest. Our close took a little longer than expected and our agent hired two really helpful guys to make our move in to our new house very smooth. He went over the call of duty and we really appreciated that. "
  -Melissa and Brent Bozarth, Client
"Marc does things most realtors don't think of including hiring a professional photographer to do the home photos. Marc sold our home in 5 days and at asking price, Marc did such a great job selling our home that we asked him to help our daughter find her first home. Marc was able to get her a home in the neighbor she wanted and under budget. I would recommend Marc to any person wanting to buy and or sell their home."
  -Stacy and Heidi Lackie, Client
"Assisted me through a very sticky lender situation, eventually offering up another lender that Marc thought would do a better job. He was right. He followed the entire process closely, and the team saw it through to its completion when others might have abandoned me."
  -Doris Taylor, Client
"Our agent Bryan Swanson was awesome! We are very pleased with Navigator Northwest, our home had 2 full price offers within 4 days thanks to the great marketing! Bryan did a great job keeping us posted via texts, calls and emails as to the status of buying our new home and selling our old one. Heather did a fantastic job every week with an updated status reports."
  -Deanna Roberdeau, Client
"My listing agent, Bryan Swanson, performed an incredible job selling my home in Colbert. Personable, honest, organized and informative during all of the layered processes that occur during the sale! What else would you want in a realtor? I would offer his services to my family in a heartbeat, and would not recommend anyone but Bryan Swanson!"
  -Mike Ranieri, Client
"Marc was very knowledgeable and friendly. He walked us through the purchase process in a relaxed and caring manner. We never once felt pressured or rushed in working with Marc. He is an excellent agent and we highly recommend him! "
  -Guy and Brandi Ottersen, Client
"Marc Nilson is a fantastic realtor whom I highly recommend. He represented our family in the purchase of a brand new home. One of the things that is most impressive about Marc is that he is a terrific communicator. He always returned phone calls and kept us informed throughout the process. We went through a lot during the construction of our home. Marc always took care of us. It is clear that he knows his business and cares for the people that he works for. "
  -Mark and Amy Livingston, Client
"Marcos is an excellent realtor who really knows the Spokane area. He has helped us buy and sell a few houses and we recommended Marcos to several friends. You will not be disappointed with Marcos as your realtor! "
  -Billy and Amy Bender, Client
"Marcos was a 'dream agen.t' From the time he listed the property and closed it, he was attentive to us, always available and never lost sight of being responsible to us in his negotiations. He kept his eye on the property in our absence, exhibited a keen understand of waterfront property; and, in the end, he rolled up his sleeves and put on his work clothes to assist the engineer with an analysis. Every aspect of our sale was a FIVE STAR. We will use him again and we recommend him."
  -Bev McCoy, Client
"My wife and I are out-of-area commercial investors who recently purchased multi-family property in Spokane. Our agent, Bryan Swanson, was a pleasure to work with and went out of his way on several occasions to facilitate the acquisition process in our place as we live in Arizona. Without reservation I would recommend Bryan and the Navigator Northwest team for honesty, thoroughness and professionalism--folks you can count upon in pursuit of your best interests."
  -Greg Farnworth, Client
"Marc is a very professional and easy to work with realtor. My wife and I had been researching homes in the area for some time and Marc was able to show us several homes in sought-after areas and within our price range. His knowledge of the area and market trends helped us land a home near my work and under our price point. The home quality was way beyond what we thought we were able to afford. He taught both my wife and I so much about the process and genuinely listened to our wants and needs. I proudly recommend Marc to anyone looking to buy in the area!"
  -Jordan Savage, Client
"Our family recently moved to Spokane and was looking for a realtor. We were referred to Marc and we instantly knew he was the right realtor for our family. He was very knowledgeable and respectful with all aspects of real estate. On top of that, he had the best personality! We had high expectations and a long list of what we were looking for. Marc was there every step of the way. He showed us different neighborhoods, school districts and possible communities for our family. We received emails almost daily with different options for us to look at. There wasn't once that Marc didn't go the extra mile for us all of the time. Not once did he say that he was too busy or didn't have the time to show us a property. Once we found the house we wanted, Marc went to bat for us and worked his magic. If we ever have the need for a realtor again, we will always call Marc! Not only is his the best realtor, but became our friend along with way too."
  -Brad and Joelle Schnell, Client
"Marc was wonderful with my fiancé and me. My Dad used him to sell his property and reccomended for us to use him. Marc was the first person to take us 22 year olds seriously, and he worked very hard to find us our perfect first home. We looked at close to 20 houses and he didn't stop searching until we were happy. He worked around both of our schedules and was punctual to every meeting and showing. Once we picked our house, he was immediately in contact with the sellers and back and forth on the phone with both of us until we came to a compromise on the price. Marc walked us through all of the bank paperwork process and was far more helpful than the bank on what to expect when buying a first home. We will use Marc on buying our next house and highly recommend him to anyone buying a home! He's wonderful!"
  -Stacia Lackie, Client
"Marcos is such an intelligent, professional and nice agent that he made this buying process so easy for us! He was always there when we needed him and always made sure that each house we looked at that we were going to love everything about it or move on. His priority was to get us into a house that we are going to absolutly love for years to come and we found it! This process was so smooth and we are now in our dream home thanks to Marcos! I would highly recommend him to any family or friend that I know because I can confidently say they would be in excellent hands! Thanks Navigator Northwest for all your help!"
  -Courtney Gunn, Client
"Marc helped my fiance and me find our first home just about a year ago. He was patient and adaptable through the entire process. He had the resources to help us find the homes we were looking for within the area we were interested in looking. He has strong connections with the local reality market which made it easy for us to go and see other homes being marketed by other reality agents. Marc also has the experience that you want in an agent so that they can help you make the best offer for you. In fact, when we put the offer in on our house Marc suggested we offer full price and closing, even though I wanted to offer under asking price. Long story short, someone else made an offer just after we did and they only offered full price and we got the house because of Marc's guidance. Marc did right by us and I would recommend him to anyone looking for a home in the area, in fact I do recommend him to everyone I meet who is interested in real estate selling or buying."
  -Lawrence Hofer, Client
"Could not have asked for a better Realtor. We told them what we wanted and were shown only that type of home. Usually the agent "thinks" they know better, or try to talk you into something to get a sale. They kept us apprised of everything that was going on; kept us up to date with the mortgage process; and made the closing process smooth and easy. I and my wife will recommend them to anyone needing a Realtor in Spokane and the surrounding area. Reid is absolutely the best I've ever dealt with. "
  -Liudas Cesnaitis, Client
"Our agent was very communicative, made sure that we knew everyone we were working with, and sold our home in a much shorter time frame than we had anticipated. We were given advice as to how to make our house more appealing to potential buyers, and it seemed that every possible marketing tool was utilized."
  -Carolyn Trimble, Client
"I highly recommend Marc and Bryan Swanson of Navigator Northwest. Because I had tenants in the home, Marc made several suggestions on how best to market and price the house. Bryan Swanson then took over the active marketing and sale of my home. After the first buyer fell through on the day of closing (due to buyer issues), he and Marc worked closely with me on how to quickly sell the home as the tenants had then moved out. Due to their expertise, not only did the house sell quickly, but at a price that was much more than the original price from the first buyer. At all times, I was felt that they had my best interests at heart. I would not hesitate to recommend them to anyone interested in selling their home."
  -Tina Hunt, Client
"We are so thankful we chose to work with Marc and his team at Navigator Northwest. They were amazing to work with. They were very accurate with their pricing strategy and had extensive knowledge of our local market. They knew exactly what it would take to get our house sold and they got it done. I would absolutely recommend Marc and his team to anyone buying or selling!"
  -Chad Chambers, Client
"Marc and Navigator Northwest were outstanding in selling my house! I highly recommend them! I've worked with Marc and his team in the past and they always exceed my expectations. Their level of patience, knowledge of construction, and passion for the Spokane area makes them a premier real-estate team. If you are considering buying or selling a home, I don't believe that you will find a more committed, knowledgeable or effective team. Thank you guys!"
  -Aaron Trampush, Client
"Marc does things most realtors don't think of including hiring a professional photographer to do the home photos. Marc sold our home in 5 days and at asking price; Marc did such a great job selling our home that we asked him to help our daughter find her first home. Marc was able to get her a home in the neighborhood she wanted and under budget. I would recommend Mark to any person wanting to buy and or sell their home. "
  -Stacy Lackie, Client
"Bryan Swanson is awesome! It was a pleasure working with him and your company. We would definitely recommend you to anyone we know who is in the market to buy or sell. :)"
  -Tracey Cowan, Client
"The team at Navigator Northwest gave me special attention and made me feel like I was their only customer. They always responded to my questions and concerns immediately. Also, they came through and exceeded expectations on both the purchase and sale transactions."
  -Josh Earle, Client
"Marc and his team were exceptional professionals to work with. They made the process of purchasing a home very smooth. His team goes above and beyond to answer questions and to make sure things are clear. His team is very organized and their communication is top notch. I can't wait to work with Marc and his team again in the future."
  -Travis Forbes, Client
"Marc has helped us on several transactions over the past 9 years. We have bought and sold real estate for both our primary dwellings and investment properties. We trust Marc because he has proven time and time again that when its all said and done, he cares more about us than just selling real estate. His knowledge of the market has helped us get the best deals possible. I would highly recommend him to not only first time home buyers, but to anyone looking to buy or sell a home. "
  -Rebecca Starr, Client
"My wife and I loved the service. The Navigator Northwest team was really looking out for us. We wanted to see quite a few houses and take our time and they were very patient with us. When we finally decided they made the purchase process smooth and comfortable. This is the second home I've purchased with their help."
  -Cory Violette, Client
"It's a genuine pleasure to recommend Marc Nilson, Bryan Swanson, and the entire Navigator Northwest realty team. They are professional, informed, and responsive and were the perfect match for selling my house. They know the local market and how to catch relevant potential buyers. Within the first two weeks, I had over thirty showings."
  -Scott Orme, Client
"My husband and I listed our house with Bryan Swanson of Navigator Northwest and we were beyond impressed with the entire process! I have already recommended him to several people and we just sold/moved 3 weeks ago. Bryan was so attentive to details, checked in with us regularly, and always educated us along the way. We also had the chance to get to know some of the other staff at Navigator and they are all just an amazing, warm, kind, genuinely wonderful group of people! The loan professional we used even complimented Bryan and how great he was to work with on that end of things, as he was so great at communication and keeping everyone in the loop at all times. Bryan and his team come very highly recommended from us!"
  -Shanna Randall, Client
"Navigator Northwest and Marc were amazing! They were very accurate with their pricing strategy and had extensive knowledge of our local market. They knew exactly what it would take to sell our house and they got it done. They went above and beyond and for us. We are so thankful we chose to work with them. I would absolutely recommend Marc and his team to anyone."
  -Julie Grant, Client
---